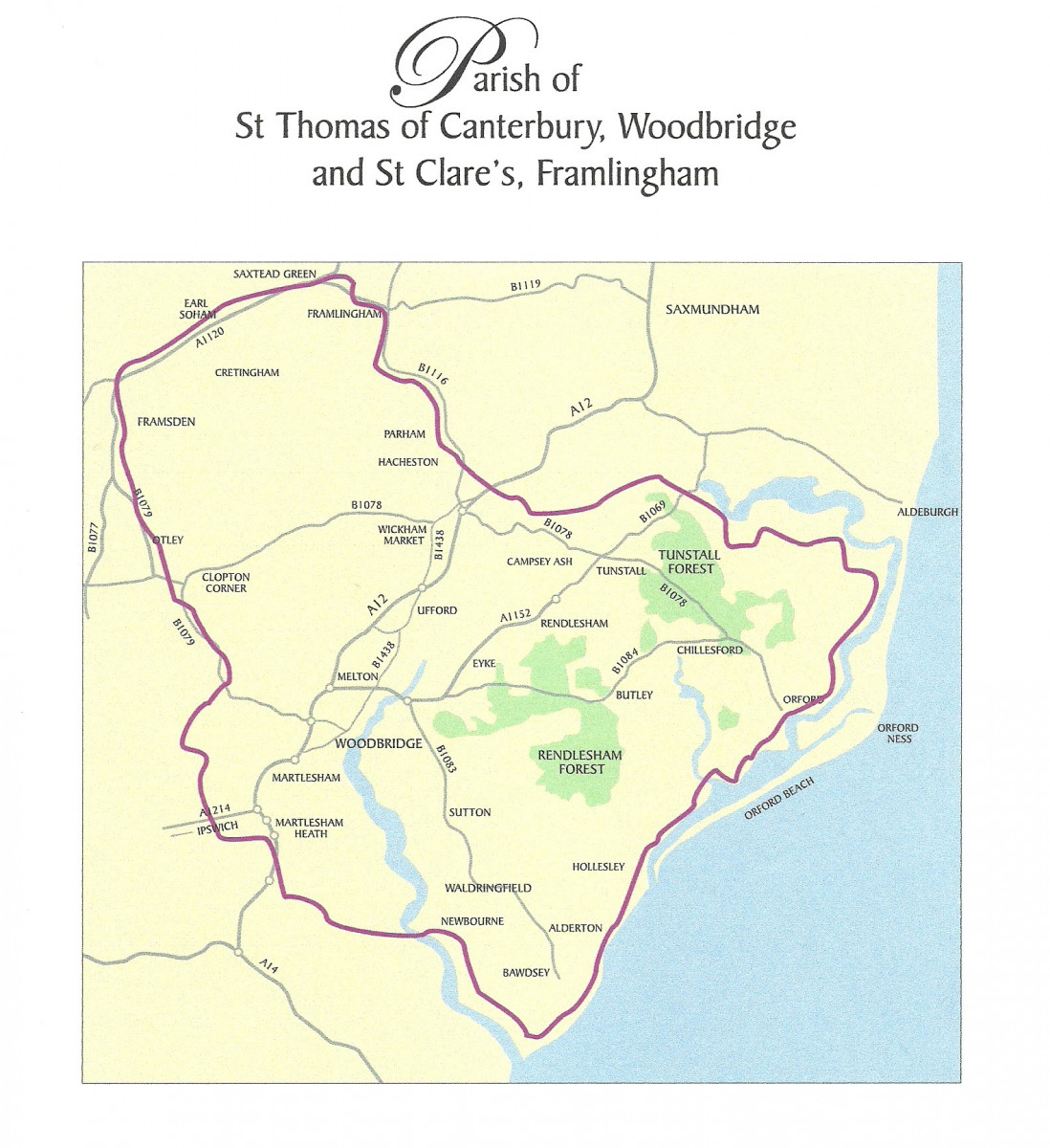 Woodbridge and Framlingham Roman Catholic Parish is one of fifty parishes in the Diocese of East Anglia. The parish covers an area of approximately two hundred and seventy square miles in the County of Suffolk, as shown on the map above. There are two churches in our parish, the church of Saint Thomas of Canterbury at Woodbridge and Saint Clare's church at Framlingham.
We exist
to worship God - Father, Son and Holy Spirit

to proclaim the Good News of Jesus Christ in accordance with the teaching of the Catholic Church and in union with our Holy Father, Pope Francis

to use the gifts God has given us to do His will and to build His kingdom on earth

to serve the people of our parish

to be a house and community of prayer in our churches

to enable each other to grow in faith, hope and Christian love

to be a loving and inclusive parish family.
May God bless you.
Father Edmund Eggleston.
Please note:

The use of face masks while inside places of worship in England is now mandatory.
For details of the Safe Use of Places of Worship please click on the link in the navigation bar above.